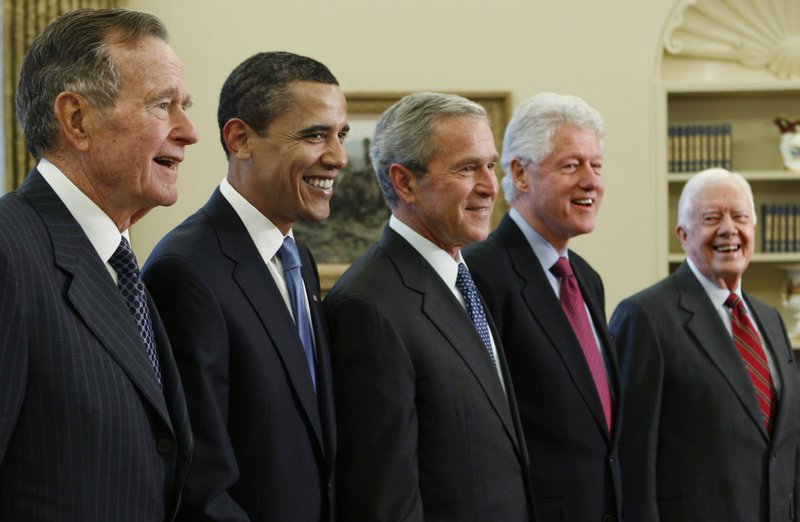 AUSTIN, Texas (AP) — All five living former U.S. presidents will be attending a concert Saturday night in a Texas college town, raising money for relief efforts from Hurricane Harvey, Irma and Maria's devastation in Texas, Florida, Puerto Rico and the U.S. Virgin Islands.
Democrats Barack Obama, Bill Clinton and Jimmy Carter and Republicans George H.W. and George W. Bush are putting aside politics in contrast with President Donald Trump, who has vowed to help Texas and Florida for as long as it takes but has criticized Puerto Rican leaders while suggesting aid there won't be unlimited....
[Spokesman Jim McGrath] didn't answer a question about whether Trump was formally invited.
Donald Trump...
We made it through George W. Bush. Remember? I wouldn't call that a guarantor for Trump.
PS.
WASHINGTON (AP) -- Former presidents are

shedding a traditional reluctance

to criticize their successors, unleashing pointed attacks on the Trump White House and the commander in chief - but without mentioning him by name.

Remarks on the same day by former Presidents George W. Bush and Barack Obama raise the prospect that more dissenters will follow in defiance of President Donald Trump and his policies.