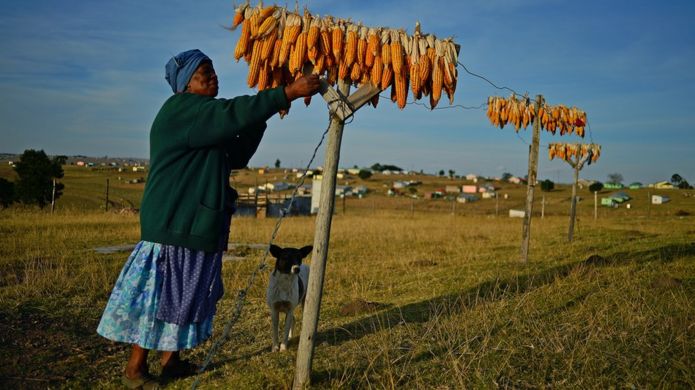 Finally, on a continent ravaged by starvation, S. Africa reports a 50% rise in maize production.
South Africa is

expecting to harvest

its biggest maize crop in four decades, a year after drought devastated output of the country's staple food.

Farmers are set to produce over 15 million tonnes which means the country will have a 50% surplus for the year, according to government figures.
The bumper harvest is a result of good rains in January and February.
It can't solve everything, but it's a step.